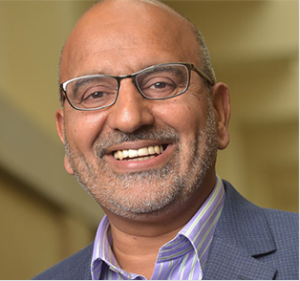 As the Mirza Family Professor of Islamic Thought and Muslim Societies I teach Islamic history and ethics at the University of Notre Dame in Notre Dame, Indiana in the United States. I also co-direct the Contending Modernities program, an interdisciplinary education initiative. And, I lead the Madrasa Discourses project, an initiative that provides traditionally-educated Muslim theologians with programmatic resources in order to robustly engage past and present Muslim thought in a critical conversation with the humanities, sciences and social sciences.
Prior to Notre Dame, I taught in the Department of Religious Studies at Duke University 2001-2014 and at the Department of Religious Studies at the University of Cape Town in my native South Africa from 1989-1998. Between 1998-2001 I visited the Department of Religious Studies at Stanford University.
Research Description
I am a chaired professor of Islamic Thought and Muslim Societies at the University of Notre Dame with appointments in the Department of History and the Kroc Institute for International Studies in the Keough School of Global Affairs. My latest book is What is a Madrasa? (University of North Carolina Press 2015) tells the story of south Asia's madrasas in different key to the prevalent stereotypes in the Western media. My other publications include Ghazali and the Poetics of Imagination, winner of the American Academy of Religion's Best First Book in the History of Religions (2006). I also edited the last manuscript of the late Professor Fazlur Rahman, Revival and Reform in Islam: A Study of Islamic Fundamentalism. I was named Carnegie Scholar in 2005 to pursue research on the madrasas, Islamic seminaries of South Asia.
Born in South Africa, I earned my MA (1989) and PhD (1995) from the University of Cape Town. Prior to that I took the ʿĀlimiyya degree in Islamic and Arabic studies from Darul ʿUlum Nadwatul ʿUlama, one of India's foremost Islamic seminaries in the city of Lucknow, Uttar Pradesh. I also have a BA degree from Kanpur University, and a postgraduate diploma in journalism from the City University in London.
I contribute regularly to the op-ed pages of the Washington Post, New York Times, Atlanta-Journal Constitution, The Boston Review and several international publications and am frequently invited to comment on global Islamic affairs. Currently I am working on a few books. One is a short book addressing the contemporary crisis of Islam, addressed to a general audience. A few other academic titles are under construction: Muslim Self Revived: Ethics, Rights and Technology after Empire; the second is After Revelation: Tradition, History and Ethics, as well as Human Dignity in Islam. In these writings I explore some of the major challenges that confront a tradition-in-the making like Islam , in a rapidly changing world. I examine the way religious traditions encounter modernity and in the process generating new conceptions of history, culture and ethics.
Serving on several distinguished international advisory boards gives me great pleasure to bring knowledge to application in real life. I advised the first independent South African government after apartheid on Islamic affairs and serves on committees of the Organization of Islamic Conference in addition to others. I also have extensive experience in human rights activities. Over the years several foundations have supported my work: the Ford Foundation helped me to research Islamic law in sub-saharan Africa and issues in contemporary Muslim ethics as well as issues of philanthropy in the Muslim world.The Carnegie Corporation of New York supported my research on madrasas of South Asia. The John Templeton Foundation is supporting my work to advance scientific and theological literacy among recent graduates of India's madrasas.
Many years ago I began my career as a journalist for Arabia: The Islamic World Review in London, MEED (Middle East Economic Digest) and Afkar/Inquiry magazines in Britain, and later became political writer for the Cape Times in South Africa.